Choosing the right e-commerce platform to sell your products is a difficult task. It needs to be easy to pick up, enable you to accept your preferred payment methods, include inventory and shipping functions, and (of course) play nice with WordPress. That's a pretty steep set of demands.
The good news is that not only does WooCommerce meet all of these criteria, it also happens to be free! Although some of its advanced extensions will set you back a few dollars, the platform's core functions are capable of handling the demands of a growing store.
So, we know WooCommerce is pretty great, but is it the best WordPress e-commerce solution for you? In order to determine that, in this article we review the plugin, cover its pros and cons, and compare and contrast it with a couple of competitors.
What is WooCommerce (And Why You Should Use It)?

In a nutshell, WooCommerce is a free WordPress plugin that enables you to integrate store functions on your site without having to switch to a new platform.
With it, you'll be able to manage inventory, process orders, add shopping cart functionality, process both physical and digital goods, and even launch membership and affiliate systems. As if that weren't enough, the plugin is also capable of handling coupons, and calculating shipping costs and sales taxes. It's worth noting that all of these are core functions; there are currently over 350 WooCommerce extensions available (most of them premium). Much like WordPress, if there's a function you need, chances are there's a suitable extension available.
Best of all, since WooCommerce integrates directly with WordPress, it's pretty easy to pick up if you're already familiar with the CMS. Although there is a bit of learning curve, due to the sheer volume of functions it packs, you won't need to spend weeks poring over tutorials in order to pick it up and start selling stuff.
Now that we've covered the basics, let's go a bit deeper and probe into the good and bad aspects of the platform.
The Pros
It's free, and its core features are strong enough to launch a viable online store.
Its many extensions provide you with enough flexibility to upgrade your store's functions in any direction you choose.
It's built for WordPress, so you won't need to jump ship to another CMS or learn a new platform from scratch.
It provides you with analytics information, so you'll always have solid data regarding your store's performance.
Its widespread popularity means that you'll always be able to find help if you run into any issues.
Thanks to its open-source nature, updates to the platform won't be ceasing anytime soon.
WooCommerce stores are designed to look good on mobile by default.
Cons
Despite the plugin itself being free, a lot of advanced functions will require you to purchase premium extensions. We recommend that you check out whether any specific functions you want require extensions before you set up your own store, just in case.
It doesn't provide advanced shipping options by default.
It may not scale well for bigger stores, depending on multiple factors, such as the quality of your host and whether you need to import large catalog of products.
It requires you to be familiar with WordPress, which some people might find to be a turn-off.
WooCommerce Alternatives
Now that you know enough in order to make an informed decision as to whether WooCommerce is right for you, it's only fair that we take a few minutes to mention a couple of other great e-commerce platforms you might want to check out, and how they fare against it.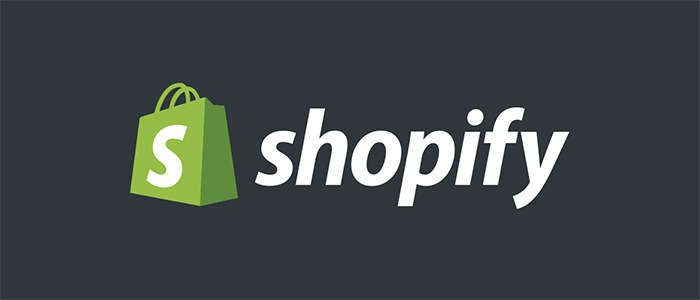 Shopify is a premium e-commerce platform that offers multiple plans depending on your needs. It's a standalone platform, so you can't run it alongside WordPress.
All of Shopify's plans include unlimited products and file storage. However, the pricier packages come with lower processing fees, so they might be worth your time if you're moving a lot of merchandise.
The platform also offers blogging capabilities, although they're not up to WordPress standards.
Overall, we would recommend Shopify for users who want their store to be separate from their WordPress site, would prefer to have a support team on call, and don't mind paying a premium upfront, instead of looking for extensions.

Whereas both WooCommerce and Shopify are very easy to pick up for new users, Magento is a much more enterprise-focused product. It offers an incredible number of customization features, but its interface isn't considered very user-friendly.
The platform makes up for its steep learning curve by being a great fit for online stores that are looking to scale massively. Some of its notable client companies include Vizio, Rosetta Stone, and the Australian Nike store.
Overall, we would recommend Magento over WooCommerce only for users who have big ambitions, need to scale quickly, and don't mind paying a premium for it. It's worth mentioning that its developers have also made available an open-source Community Edition of its software, aimed specifically towards developers and tech-savvy merchants.
Conclusion
Despite how easy it is to install and begin using WooCommerce, launching an online store is still serious business (pun intended). So serious, in fact, that we've decided to help you along with an entire series of upcoming WooCommerce articles to guide you through the process of setting everything up. This way, you'll be able to launch your e-commerce empire with the right foot forward.
For today, though, let's just focus on the basics, which are:
Figure out whether WooCommerce is the right fit for you (do check out the pros and cons!).
What's your favorite e-commerce platform? Share your picks with us in the comments section below!